Working on affected farms, pastoral land and crown land
What we do
The CWBA believes declared pests can be better managed by working together as a community in conjunction with industry and government. Through a coordinated approach utilising a variety of strategies and technologies, CWBA can better assist and support landholders.
Landholders have a responsibility to control declared pests on their land. The CWBA encourages all landholder's involvement in a broad scale, in a cooperative and coordinated approach for effective pest control, targeting Wild Dogs, Red Foxes, European Rabbits and Feral Pigs as well as other declared pests seen as a priority for the group.
Declared Pests can have a devastating effect of agriculture, the natural environment and on human health and safety. Pests don't stop at fences or town boundaries. Success relies on well timed cooperative control activities over the whole landscape. Everyone needs to be involved, resourced and supported.
We seek access to external funding, on-going matched state government funding, training and support, resources and assistance.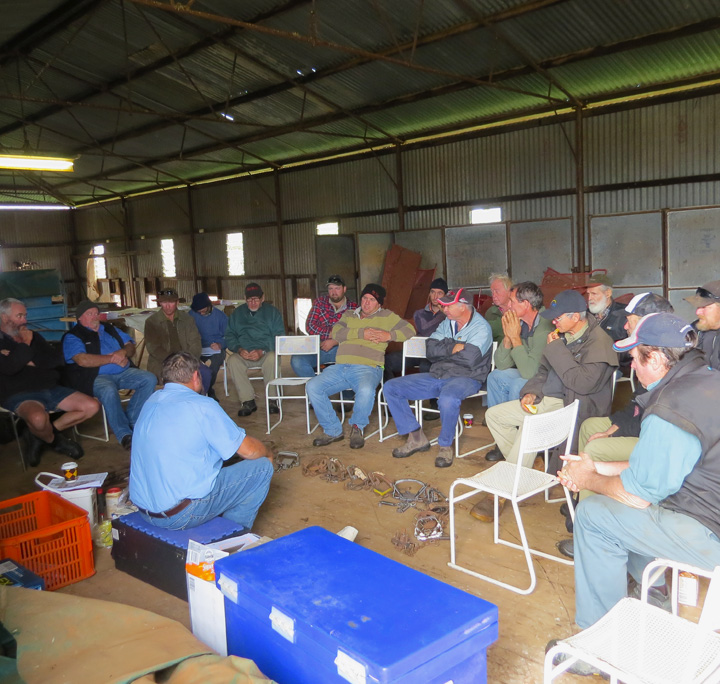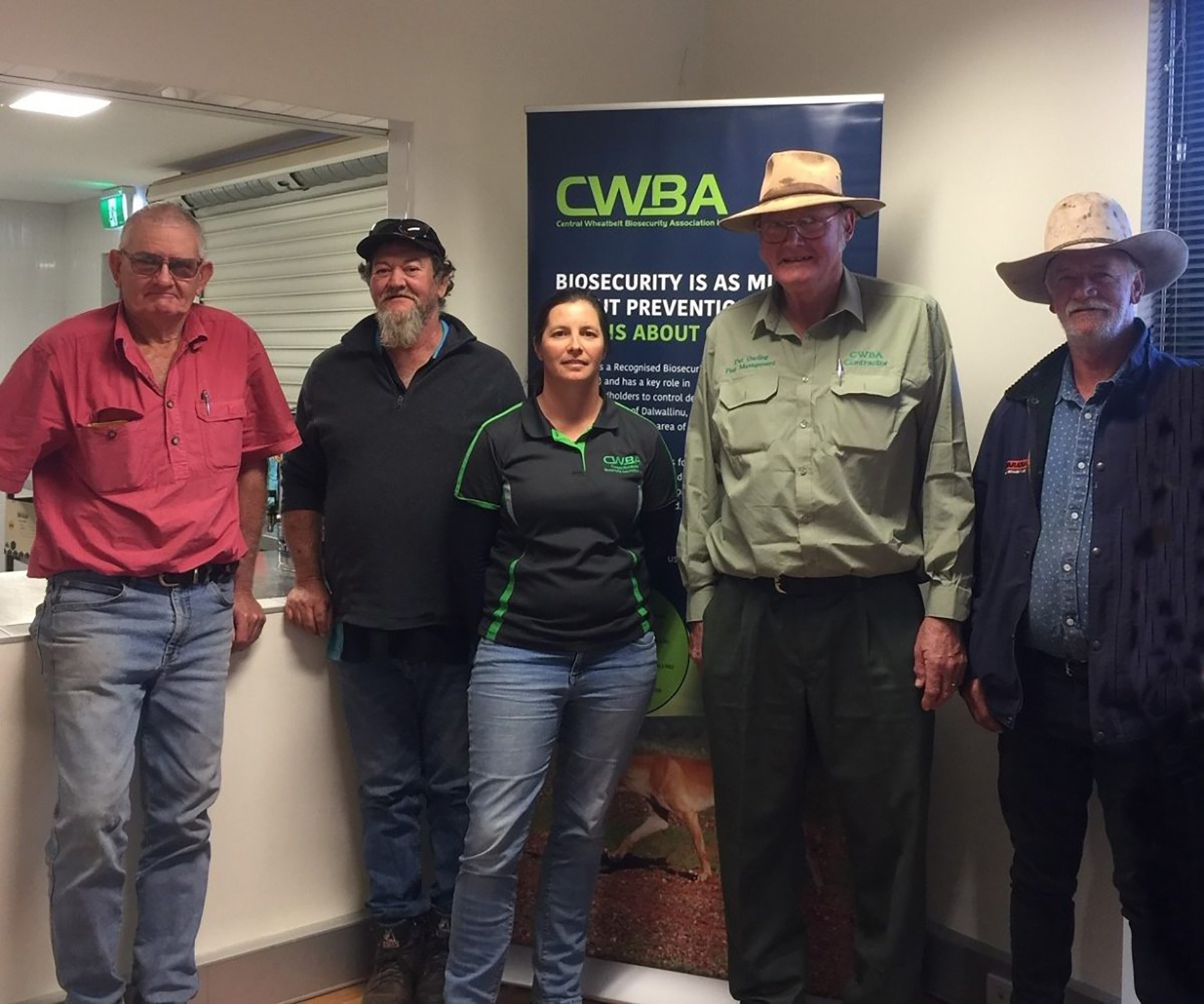 The CWBA employ an Executive Officer part time, a Dogger Coordinator and Licensed Pest Management Technicians, who are contracted to the group to implement a range of projects and management activities on behalf of the group.
Executive Officer – Linda Vernon
Dogger Coordinator – Russell Macpherson
Licensed Pest Management Technician – Graeme Newton
Licensed Pest Management Technician – Jeff Taylor
Licensed Pest Management Technician – Patrick Darling
Achievements
Combating Pest and Weeds Funding

Through the Shire of Dalwallinu the CWBA were successful in receiving $88,000.00 of funding for a 12 month period from the Commonwealth Department of Agriculture and Water Resources Communities Combating Pest and Weeds Impacts during Drought Funding. This funding is to support the Community Bait Rack programs and employing Licensed Pest Management Technicians so that we can maintain a successful and sustainable sheep industry in the CWBA region.
Royalties for Regions Funding – Capacity Building

The CWBA have been successful in receiving $109,050.00 over two years to contribute to the capacity building and skills development activities identified in the WA Wild Dog Action Plan 2016-21, including Biosecurity Group support, communications, capacity building, adoption of practices for wild dog control and industry revitalisation, research (including information management), and monitoring and evaluation.
Royalties for Regions Funding – Wild Dog Management Program

The CWBA has successfully secured $140,625.00 over three years to employ a 0.5FTE Local Pest Management Technician to establish enhanced wild dog control operations on government managed lands and the neighbouring agricultural region to enable increased livestock production.
Sheep and Goat Industry Funding Scheme (IFS) – Wild Dogs

The CWBA was successful in receiving support and funding of $180,000.00 over a three year period from the IFS for:

1. CWBA LPMT Program allocating additional LPMT days to targeting identified gap properties in partnership with the Northern Biosecurity Group.
2. CWBA Aerial Baiting Program targeting Wild Dogs on unallocated crown land (UCL), saltlakes, Conservation estates and pastoral properties inside the State Barrier Fence once a year for three years in partnership with the Eastern Wheatbelt Biosecurity Group.